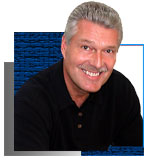 More About Ulli Niemann
Born in the former East Germany, the young Ulli escaped to West Germany with his family in 1955, just prior to the formation of the "iron curtain." They left behind a 200 year old family business.
Ulli graduated in 1973 from the University of Kiel in Germany with a Masters degree in Architectural Engineering, then emigrated to Denver, Colorado where he and his father worked in the building industry, converting a German prefabricated housing system to American standards.
In 1975 Ulli moved to Huntington Beach, California and became involved in the investment field. He liked the challenges investing presented, and devised his unique method of trend analysis and tracking, which proved highly successful. In 1984 he founded Southland Investments and became a Registered Investment Advisor specializing in money management and mutual fund trend analysis. His business has prospered thanks to a continually growing clientele of well-satisfied investors who regularly refer their friends and associates.
Ulli enjoys working with a small investor's $5,000 IRA as well as a $1 million private account. The goal, he says, is pretty much the same: Grow your money at an above average rate to beat taxes and inflation. Use a conservative strategy combined with a methodical approach that eliminates guesswork and emotional decision making.
From a personal perspective, Ulli believes in giving back to the community. He has been on the Board of Directors of Kiwanis and the YMCA, and has been an Ambassador to the Huntington Beach Chamber of Commerce. He is the past president of the HB Tongue Tamers Toastmasters. His hobbies include physical fitness, golf, tennis and computers.
Ulli is happily married and the proud father of a 10 year old son.